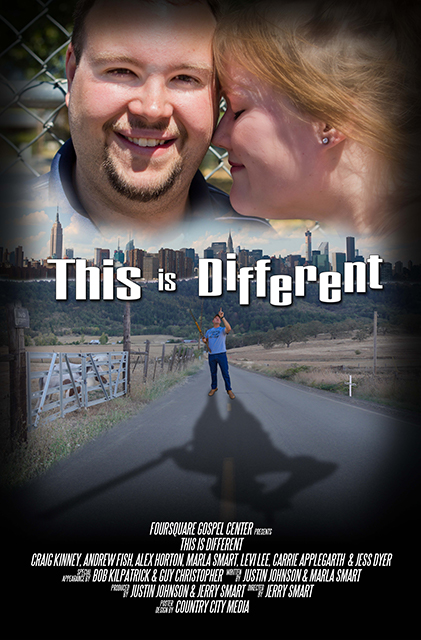 Welcome to the production site for "This is Different"
Screen play by : Marla Smart & Justin Johnson
Ryan, a city boy from NY, asks Steve, a country man from Oregon, for permission to marry his daughter, Megan.
Two worlds will collide in this family friendly comedy produced by the Foursquare Gospel Center and 246 Studios.
Featuring the musical talents of Bob Kilpatrick.